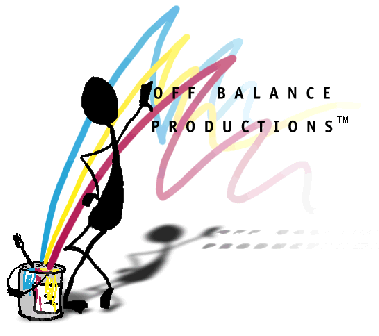 ABOUT | SERVICES | CARTOONS | RUMINANT RUMINATIONS | OTHER SITES
Welcome!
This site is undergoing a major rework. It is a sort of dumping ground for various things now, especially as my business and work transition.
If you are here from iCompositions or elsewhere, forgive the mess but enjoy the discovery in the junk pile! I hope to have it more organized within a couple months. New software, new focus, new things... Life is a grand adventure!
The Marx Brothers Contact Skit
I couldn't find a good transcript of this, soI pieced together one myself. Here it is.
What music do I listen to?

See my Last.fm page.
---
All work contained on these pages is ©2009 by Michael Lewis and Off Balance Productions™. All Rights Reserved. Copying, printing and distribution is prohibited without express permission by the artist. For information on using any of this work, see contact information on our services page.